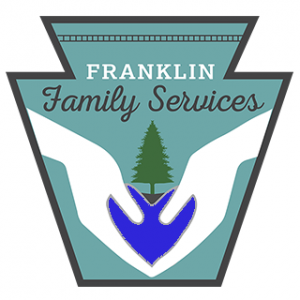 Career Opportunities
Thank you for your interest in employment with Franklin Family Services.  Please note that we may have additional positions currently available but not listed or some positions listed below may not be currently available.  We invite you to contact us to verify current openings before applying.

Psychiatrist
TMS Coordinator
Outpatient therapist
Receptionist
Family-Based Mental Health Worker
The MHW will work in conjunction with a co-therapist to assist families who are at high risk for their child, diagnosed with a mental health disorder or emotional disturbance, to be paced outside of the home.  Treatment will focus on stabilizing the family so that the parent(s)/guardian can care for the child at home.  This assistance will be provided through therapeutic intervention such as family therapy for the entire family or sub-systems and individual counseling to the identified patient and other children in the family.  Family support services, case management,  service coordination, and emergency crisis intervention will also be provided by the MHW.  Delivery of these services may take place in the home, school, and/or community.
Requirements
A bachelors degree, plus 1 year of experience in the CASSP system program
Possess 12 college level semester hours in humanities or social services, plus 1 year experience in a CASSP program, and enrolled for certification by OMH as a mental health family based worker.
Ability to obtain PA Child Line clearance form can be found here PA Child Line and Finger print clearances which can be found here  Cogent Finger Printing  and the Pennsylvania State Police background check which can be found here State Police Background check
Additional Experience or Skills
Operate as a team with co-therapist
Complete a comprehensive assessment of the consumer within 30 days of authorization start date. This measurement will include, but is not limited to, a bio psychosocial assessment, CANS, FAF, D&A assessment, Ecomap, Critical Life Events timeline, and family genogram.
Attend all treatment team meetings, conduct monthly treatment plan reviews, and complete bi-monthly case consultations.
Provide linkage and coordination with involved social service agencies or potentially involved agencies/resources.
Provide the necessary individual and family therapy, as specified in the treatment plan, at a minimum of two face-to-face contact hours/week.
Assist families with accessing resources that they may need to meet their basic needs or to meet treatment plan goals
Provide emergency crisis intervention services to families
Participate in an "on-call" cell phone system as necessary to enable 24/7 crisis intervention services to consumer families
Familiarize oneself with all families covered under the on-call system
Provide other services as dictated by the treatment plan.
Complete written documentation of progress notes, assessments, and obtainment of signatures for encounter logs.
Maintain accurate records of time sheets, mileage logs, consumer client encounters, travel expenses, and family support funds.
Develop and maintain a positive and cooperative working relationship with the consumer family, team partner, and local social system network.
Attend weekly team/individual and group supervisions
Participate in FBMHS training through Philadelphia Child and Family Therapy Training Center
Ability to drive personal vehicle
Maintain 60/40 split of team delivered/individually delivered services
perform other duties as assigned