Welcome to Franklin Family Services (FFS)! We offer comprehensive psychiatric services, diagnosis, treatment, and education for adults, adolescents, and children. FFS outpatient clinics, behavioral health, and family-based services are available throughout Central Pennsylvania.
Our offices are located in Chambersburg, Carlisle, Camp Hill and Hershey in order to provide a wide range of patient care. All of our offices foster a private, comfortable outpatient environment for healthcare needs.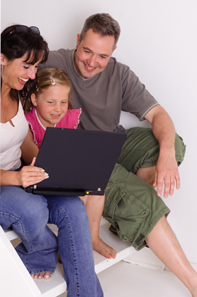 The Franklin Family Services clinical team is committed to helping children, youth, and families achieve their potential through a balanced, healthy lifestyle. We provide diagnosis and treatment for a variety of disorders and conditions including, but not limited to, the following:
ADHD (Attention Deficit Hyperactivity Disorder) | Anxiety | Autism Spectrum Disorders |

Bipolar Disorder | Bullying/Violence | Childhood Behavioral Problem | Custody Evaluations Depression | Psychosis | Personality Disorders | Trauma and Abuse Issues
Our friendly office personnel help clients to feel welcome and valued. From scheduling appointments to submitting insurance paperwork, our staff provides excellent service to assist patients.
DOCTORS CORNER
 MISSION STATEMENT
Franklin Family Services, Inc. (FFS) is a private organization, headquartered in Chambersburg Pennsylvania. FFS is managed by treatment providers. We are dedicated to serving youth and their families with efficient, effective treatment that is tailored to the needs of individuals and families. FFS is committed to fostering and maintaining a positive and therapeutic relationship between the organization and clients as well as the organization and employees. The focus of service is to assist individuals to achieve their potential goals through a balanced healthy lifestyle. Services are available to clients in the clinic, in their homes and in community-based settings. Treatment will build on the strengths and abilities of individuals and families. We will strive to co-ordinate patient care with already available community resources.
The FFS Family Clinic is committed to serving children, adolescents, adults, and their families through a multidisciplinary mode of treatment. Treatment may include the provision of individual, family, and group therapy. The focus of treatment is determined by a comprehensive bio-psychosocial evaluation. This includes an assessment of family strengths and needs by a multi-disciplinary team. The family is an active participant in the development of a treatment plan. The overall goal is to return the child and family to a level of functioning that fosters both personal and family growth.
In operating the Family Clinic, FFS will not discriminate against staff, clients, or family members on the basis of age, race, sex, religion, ethnic origin, economic status, or sexual preference. All Clinic staff will observe all applicable State and Federal laws and regulations in the operation of the Clinic and the provisions of outpatient psychiatric services.